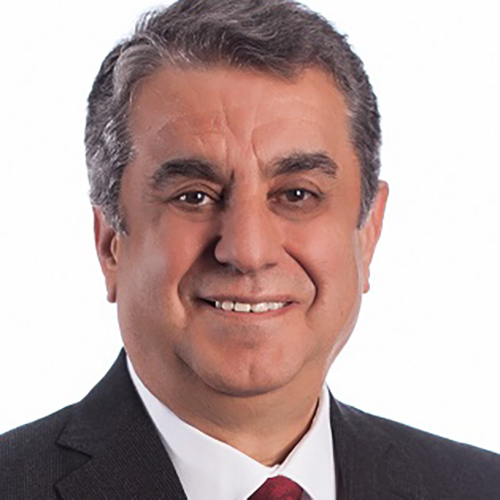 ŞENER OKTİK
Kadir Has University (Senior Lecturer), Şiecam ( Member of Board of Directors), GENSED (Honorary Chairman)
Photovoltaic Module Recycling Quo Vadis?
Abstract
It is widely accepted that Photovoltaics Power Systems, PVPS are becoming a game changer in global electrical energy production portfolios. Through the last decade, the average "Compound Annual Growth Rate (CAGR)" of photovoltaic market estimated to be over 30% and by the end of 2020, cumulative installed PV power capacity surpassed   ̴ 650 GWp and more than 150GWp new installation is forecasted during 2021.
The investment costs of PV power plants has been steadily decreasing by an average of about 13 % per year since 2016 due to  technological progress and exponential growth in production capacity  of every components in the PVPS value chain.  The most of PVPS components  are designed and manufactured to perform reliably in the field over 20 years, on the other hand  the ~65% of  global installed PV capacity has been in the field for only about five years. It is projected that the size of  waste generated by aged or/and defective components will grow significantly in the near future thus  a recycling concerns of PVPS components are becoming an issue for academia, PV industry and the end user. However, the current low volume of components to be recycled, quality of recycled materials, efficiency of recycling process and cost of infra structure seem to hinder the speed of developments in PV recycling technologies. PVPS recycling covers a large spectrum of components  from PV module waste, electrical/electronic equipment waste, battery waste, industrial waste, packaging waste and to address all is beyond the spectrum of review. This work is focused on recent progresses related to recycling technologies for components of crystalline and thin film PV modules and reclaiming the components to be used in  module manufacturing.
Biography
(65) Prof. Dr. Şener Oktik graduated from Ankara University with a degree in Physics in 1976 and received his M.Eng. in Applied Physics in 1977 from the same university. He went on to obtain a Ph.D. from Durham University (UK), Department of Applied Physics and Electronics in 1982. Prof. Oktik became Associate Professor in 1986 and a full Professor in 1995. During his academic career, he has worked as a lecturer, research scientist, senior researcher and administrator, senior administrator at Durham University (UK), Lecce University (Italy), Stuttgart University (Germany), Selçuk University and Muğla University (Turkey). Prof. Oktik was the third and fourth term of President/Rector of Muğla University between 2002 and 2010. He has also worked as a senior research scientist, technologist, and senior executive in industrial research and technological development laboratories in England at BP Solar, Sunbury, Imperial Chemical Industries PLC (ICI), Paints Division Slough Research Labs, and Industrial Research Labs of Durham University (UK),  Center for Solar Energy and Hydrogen Research Baden-Württemberg (ZSW))(Germany)  and in Turkey at Anel Group, Arıkanlı Holding and Şişecam).  He  has  been a member of  many NGO and occupational organizations and currently  Prof. Oktik   is a member of the Advisory Committee of International Commission on Glass, "ICG", Conference on Coatings on Glass and Plastics, "ICCG", Society of Vacuum Coaters "SVC", The Centre for Functional and Surface Functionalized Glass (Slovakia), he is also in the Scientific Committee of "European Photovoltaic Solar Energy Conference EU-PVSEC"  and representing Turkish Physical Society at the European Physical Society (EPS).  At national level he is  the Honorary Chairman Turkish Solar Energy Industry Association, a member of steering committee of Turkish Clean Energy Foundation, a member of advisory comitte to Turkish Science, Technology and Innovation Policies Council, a member of board of trustees of Sıtkı Koçman Foundation and Turkish Fundamental Sciences Research Foundation. Prof. Oktik is currently a senior lecturer at Kadir Has University and author/co-author of over 100 scientific and technical publications and inventor/co-inventor of two world patents. Prof. Oktik was elected to the Board of Directors of Türkiye Şişe ve Cam Fabrikaları A.Ş. at the Ordinary General Shareholders Meeting on 27 March 2020.