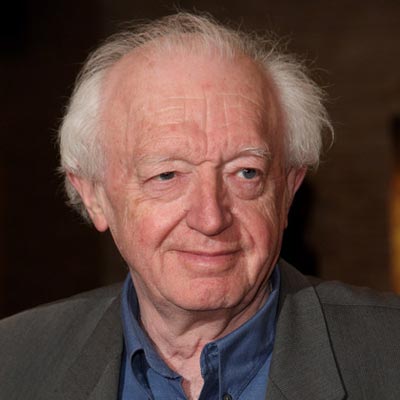 PREBEN MAEGAARD
1- Onursal direktör, Yenilenebilir Enerji Nordic Folkecenter 2- Başkan, Dünya Yenilenebilir Enerji Konseyi
Toplumun Gelişimi için bir Araç Olarak Rüzgar Enerjisi
Özet
Especially after the COP21 in Paris in 2015 the populations realize the liabilities of climate change are vast and therefore are supportive of renewable energy solutions. Even countries with a  tradition for commitment to the transition from the fossil fuels are advancing their plans. My home country, Denmark, in 2015 enjoyed that the share of wind power increased to 42% of the total needs for power while the accumulated share of renewables increased to 58%.
The wind power installed capacity in Denmark by end of 2015 was 5 000 MW. Plans have been announced over the coming decades to increase to 20 000 MW which will allow wind energy to cover much more that the demand for electricity in Denmark of around 35 TWh per year. Of this wind power in 2015 was 14 TWh. With a factor four increase in the capacitywind energy besides  fully covering the demand for electricity will also be supplying a significant share of the energy needs for heating of buildings and for mobility.
The transition when purposely organized can have a strong impact on the development of local economal development and infrastructure. Often when we speak about renewable energy projects supporting local development we refer to the creation of new jobs (usually related to the construction and maintenance of the installations) or, less frequently, to economic benefits for shareholders of local cooperatives. However, renewable energy projects can do much more for the development of the local communities where they are installed.
Practical experience shows that wind projects can support local development when appropriate ownership models are applied. Community ownership models reinvest the income generated from selling renewable energy to satisfy the needs of local communities −e.g. through improvement of infrastructure, creation of new jobs, energy renovation of public buildings, support to local associations, to address limited energy access, to provide support for local organizations, for environmental projects, local public e-transport, etc. In short, to provide benefits not just for a few investors but for everybody in the community with the consequence they all see renewable energy as a local infrastructure improvement. Local support of community ownership models is essential for the growth of renewable energy to its full potential worldwide. 
In Denmark enjoys the general support of more than 80% of the population. However, at the local level a growing movement refuses to have large wind turbines near their homes. In many areas local protests (in Denmark we find more 200 local protest groups) are opposing the development of new onshore wind power projects, which ensures that fossil fuels continue to be combusted allowing climate change to grow or wind power being installed offshore at kWh costs more than double compared to onshore wind energy.
Many local residents opposing wind turbines cite impacts in their surrounding environment as a reason to stop renewable energy projects. However, evidence shows that arguments based in aesthetics, noise and other local impacts are not necessarilythe main reasons for opposition. We find examples in Denmark where wind turbine projects faced strong local opposition and were cancelled in the past while recent community owned projects have been fully accepted by the same residents that opposed them – even though the new wind projects use bigger machines on the same location and have similar technical characteristics to those wind projects that were originally rejected.
The key to addressing opposition and increasing community support is local ownership of wind turbines and other renewable energy initiatives using a development approach that clearly shares the benefits of projects throughout the local community.
Wind projects can be developed by different ownership models, which leads to  different results. Currently various definitions of community ownership are being used around the world. In my presentation, community ownership is focused on the objective of using the income generated by renewable energy projects to benefit the residents of local communities, i.e. the main objective is achieving the common good
Kısa Biyografi
Preben Maegaard, Director emeritus, Nordic Folkecenter for Renewable Energy, Chairperson, World Council for Renewable Energy.